Team Approach
We view our business as a team. Whenever you or your prospective clients have questions or need action taken, everyone one our team is prepared to help.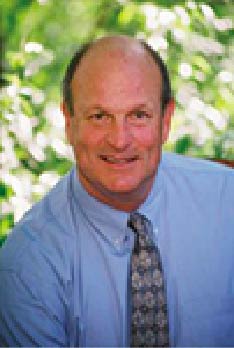 DAN HENDRICK, Owner/Broker
Dan has a lifetime of experience in commercial real estate development, sales, leasing, property management, land acquisition, investment and syndication. He co-founded Irwin & Hendrick in 1979. Before that, he worked with Court Square Realty, Westland Realty & Development, the University of Colorado Foundation and Prudential Insurance Company. He also served as President of the Boulder Commercial Marketing Committee. Dan earned a B.S. in Business Marketing, with honors, from the University of Colorado, Boulder.
Email: danh@irwinandhendrick.com
SALLIE TAYLOR – BROKER
Sallie Taylor exemplifies trust, dedication, and a strong work ethic. She has practiced commercial real estate for over 28 years.
From1984-1990, Sallie was a partner in Beavers Bean and Hale, a commercial interior design company specializing in bank and other office interiors.
Sallie began her commercial real estate career with The Colorado Group, in 1990. For four years she studied under respected realtors, B. Scot Smith and Jack Kruse.
In 1994 on, Sallie moved to Irwin and Hendrick, fast becoming a valued member of the team. Sallie's range of services include Tenant/Landlord representation, Buyer/Seller representation, database management, and property management for office, industrial, and retail sectors.
She prides herself, and has been lauded for, her ability to proactively mitigate problems, allowing for seamless transactions.  She leverages state of the art resources as she keeps her clients ahead of the competition.  With access to local, regional, and nationwide databases, she can quickly conduct analyses to allow her clients to confidently make informed decisions.
Sallie always puts her clients first, ensuring their best interests are secure. She reaches for the highest level of integrity, and hopes to establish long-standing relationships along the way.
• Education / B.A. English, University of Colorado
• M.S. Complementary and Alternative Medicine, ACHS
Professional Association 
Commercial Brokers of Boulder

Denver Metropolitan Commercial Association of Realtors (DMCAR)

National Association of Realtors

Former Board of Directors, DMCAR

Former Board of Directors, Historic Boulder
Email: sallie@boulderrealestate.com
"The best way to find yourself is to lose yourself in the service of others"

Becky
Rocky Mtn. Outdoor Adv.
"Sallie has very successfully helped us re-locate our company twice since 2014. Our business requires a very specialized building and Sallie has consistently found us workable locations. Hopefully, there are no more moves in our future, but if there are, Sallie will be the first person we call."

Dennis
Aqueous Solution